Major External Evaluations and Awards
Major External Evaluations and Awards
Major External Evaluations and Awards
TOKYU LAND CORPORATION conducts social contribution activities that will lead to the resolution of issues in local communities with the aim of developing a sustainable society and creating abundant communities.
Major Awards Received
New Energy Award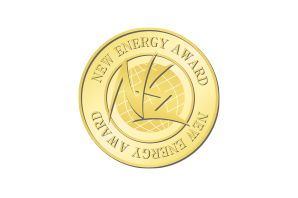 TOKYU LAND CORPORATION received the Minister of Economy, Trade and Industry Award, the highest award in the 2021 New Energy Awards, which recognize outstanding efforts to promote the introduction, spread, and awareness of new energies. The Company was awarded in the "Introduction and Promotion" category for its ongoing initiatives to promote the adoption of renewable energies.
The Company was commended for its all-round proactive approach to the renewable energy business, including its efforts to power its own facilities with electricity derived from its renewable energy sources, and for setting a target achievement year for "RE100," which is well ahead of the initial target.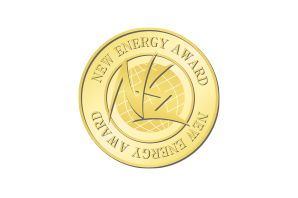 Gold Rating in the PRIDE Index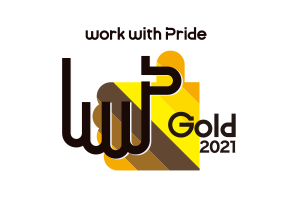 TOKYU LAND CORPORATION received the highest "Gold" rating in the PRIDE Index, which evaluates companies and organizations on their LGBTQ initiatives.
Under the Tokyu Fudosan Holdings Group Human Rights Policy, we are committed to contributing value to society by eliminating discrimination based on gender, age, nationality, race, ethnicity, religion, social status, disability, gender identity, sexual orientation, and other factors, and by creating an organization founded on mutual respect.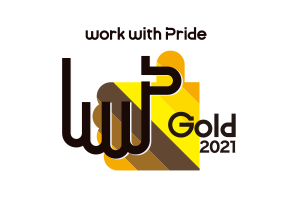 Good Design Award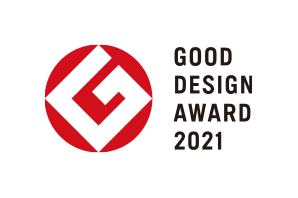 Hikarigaoka Park Villa, developed by TOKYU LAND CORPORATION, received a Good Design Award in the "12-01 Medium/large sized housing complex" category at the fiscal 2021 awards.
In addition to constructing an extension of Hikarigaoka Park Villa that harmonizes with the existing building and installing facilities that contribute to the extension of healthy life expectancy, we have also launched an intermediate care service that seamlessly links the independent and nursing care phases. By enhancing both the physical and social aspects in an integrated manner, we have created a housing complex that enables senior citizens to enjoy a long, secure, and fulfilling life.