Renewable Energy
We started our environment-friendly renewable energy business in 2014 by utilizing our long-amassed expertise in community planning and partner co-creation as a comprehensive developer. We will continue to help realize a sustainable society by developing solar power generation and wind power generation facilities across Japan, always in close cooperation with local communities.
Creating new value for the future
We have been developing this business under the ReENE brand name since 2018 in order to help solve three social issues: developing local economies, achieving a decarbonized society, and improving Japan's energy self-sufficiency rate. Once all the power plants under development are completed, our power generating capacity will exceed the equivalent of one nuclear power plant (as of August 31, 2021). We will be able to use our industry-leading power generation capabilities to deliver new value and clean energy for the future.
General household Energy
consumption equivalent
632,000households*
*Calculated by assuming power consumption per household at 4,573 kWh/year
(based on labeling guidelines for FY2021 from Japan Photovoltaic Energy Association)

(As of May 31, 2022)
Solar power generation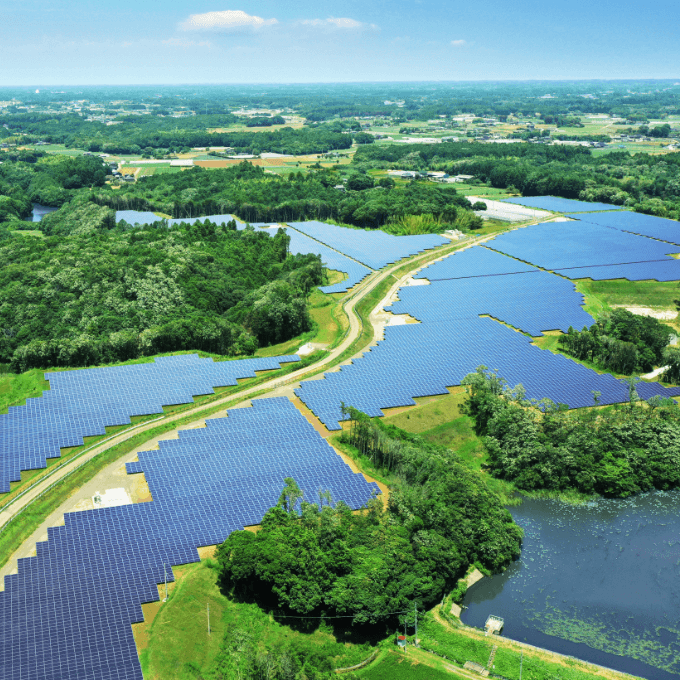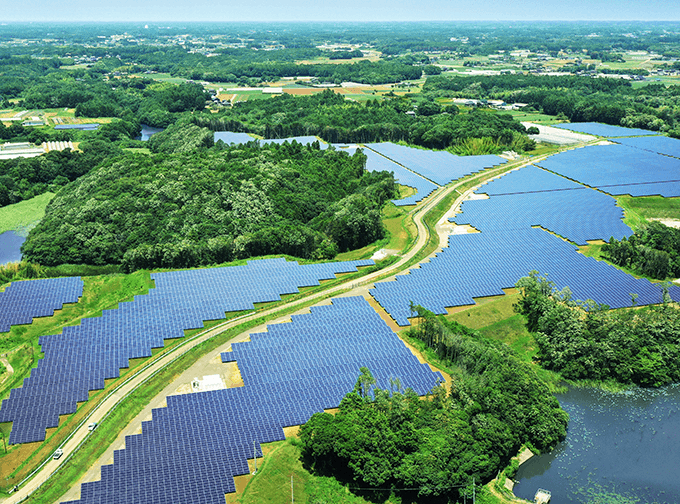 ReENE Namegata Solar Power Plant
Proprietary project developed with the local community
Located on Kasumigaura Bay on the Kanto Plain with its high levels of solar radiation, this power plant boasts seven solar panel installation areas centered around existing agricultural reservoirs. We progressed this project independently from acquiring the rights to selling the electricity, and began operations in October 2020.
Wind power generation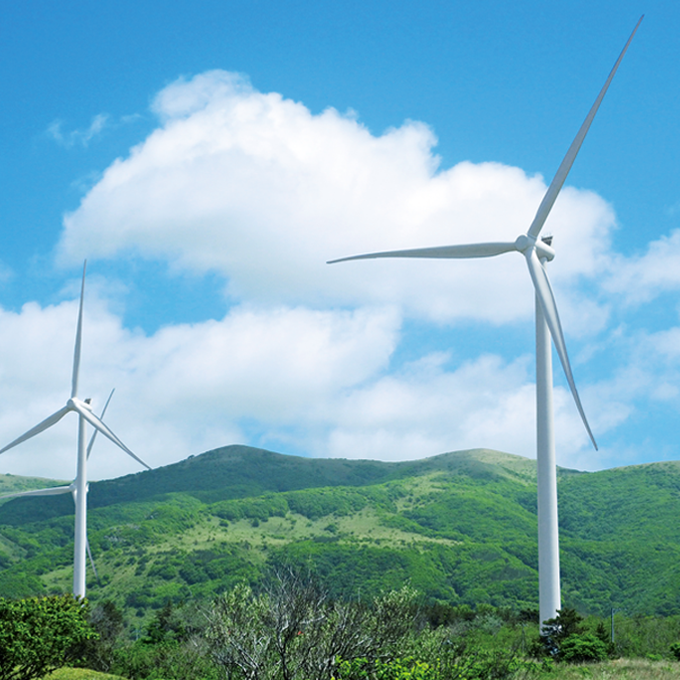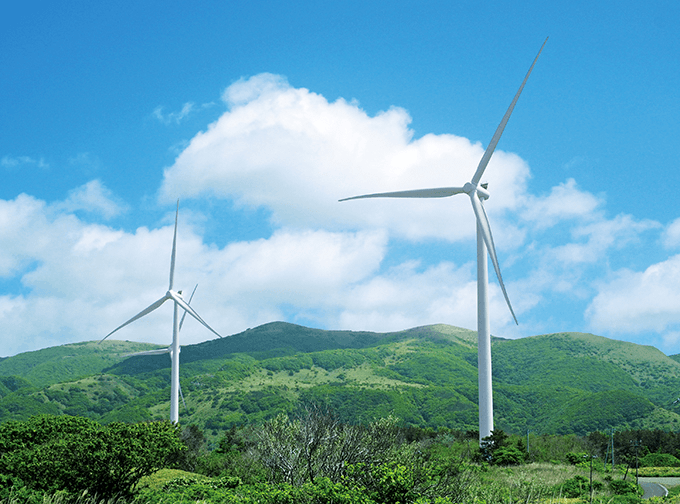 ReENE Matsumae Wind Power Plant
Rows of Japan's largest turbines grace Hokkaido's first wind power plant with storage batteries
This wind power plant, located in Matsumae-cho, Matsumae-gun, Hokkaido, started operating in April 2019. The tower measures 94 meters on its own and 148 meters including the blade. The plant boasts 12 of Japan's largest wind turbines.
Business development initiatives
Established new company
In September 2021, we established ReENE Co., Ltd., a fully owned consolidated subsidiary of TOKYU LAND CORPORATION, to further expand our renewable energy business through the concentrated building of specialized human resources and expertise, and other strategies.

Working with government authorities and industry organizations
We work to achieve sustainable business growth, regional revitalization, and decarbonization in cooperation with major government authorities and industry organizations.
Aiming for long-term stable power supply
The Renewable Energy Association for Sustainable Power supply (REASP)
Established in December 2019. Discusses how to solve issues to achieve objectives, exchanges information with the relevant authorities, and makes policy recommendations on various legal systems and regulations.

Developing together with local communities
The Association for Reciprocal Revitalization of Renewable energy and Region (FOURE)
Established in June 2021 to promote decarbonization and regional revitalization through the wider introduction of local renewable energy. Provides platforms and business support for regional and renewable energy development.