Takeshiba Area Urban Development
In the Takeshiba Area, a smart city and national strategic special zone, we are involved in the revitalization of the surrounding area through area management and the creation of an international business hub utilizing land owned by the Tokyo Metropolitan Government.
Become a "Gateway to the International City of Tokyo" welcoming visitors from around the world
The Hamamatsucho - Takeshiba area is surrounded by centers of strong international competitiveness, including the Dai-maru-yu area (comprising Otemachi, Marunouchi and Yurakucho) representing the core business hub of international finance and the Shinagawa - Tamachi area attracting rising interest as a transport hub with the launch of the new Takanawa Gateway Station.

The area initially developed as a "gateway to the sea" from Takeshiba Pier, which looks out over Tokyo Bay, but due to its close proximity to Haneda Airport the area also lies in a good location as a "gateway to the skies." The neighborhood is also home to two lush green gardens listed as important cultural properties.

We are working to develop an international business hub in the area, which has been the site of multiple large-scale redevelopment projects.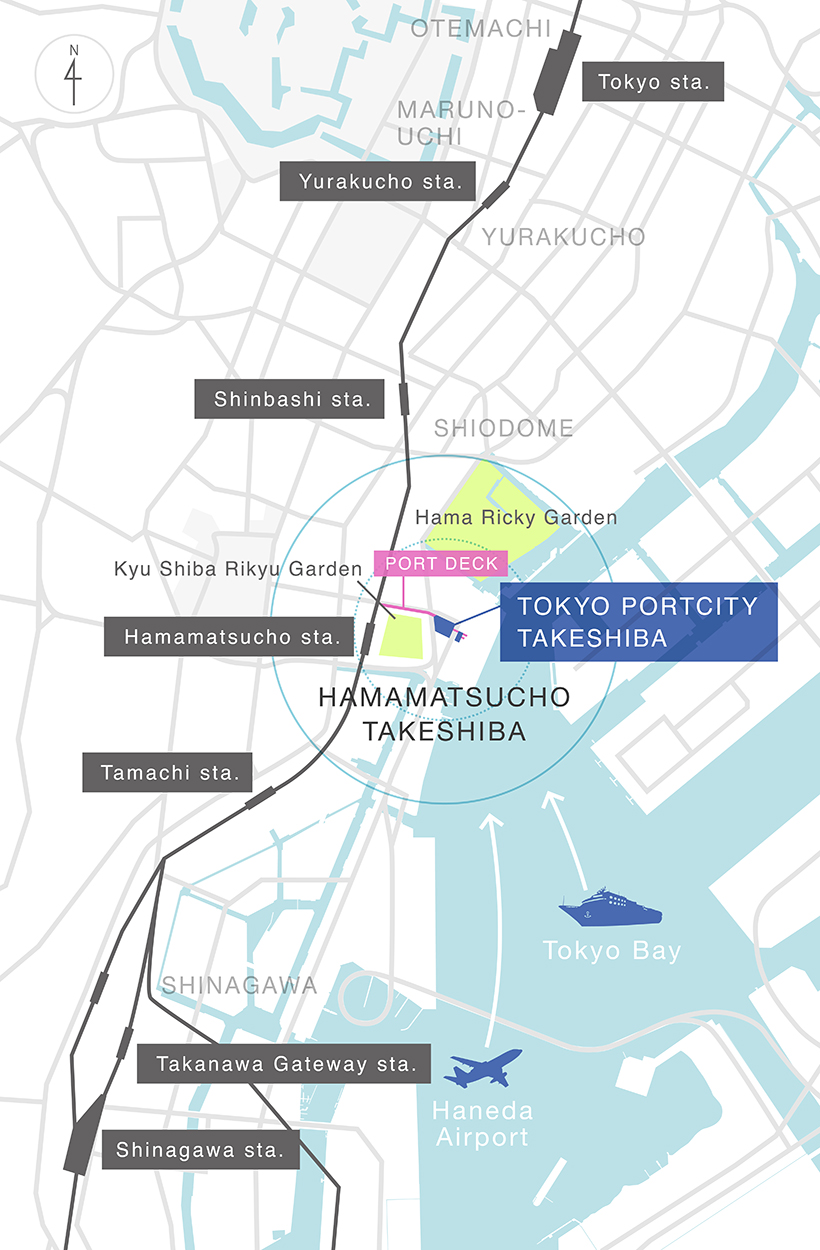 This project has been certified as a qualified project in the national strategic economic growth area. Using land owned by the Tokyo Metropolitan Government, this project involves the integrated development of private-sector facilities to help cultivate the content industry and the Tokyo Metropolitan Industrial Trade Center. It aims to create new lifestyles through the close proximity of workplaces and housing, connecting people, information and business from around the world, based on the core concept of "digital × content."
In addition, by constructing a pedestrian deck connecting Hamamatsucho and Takeshiba stations, we will link together areas that were previously divided, and pursue initiatives to enhance the appeal and vitality of the overall area sustainably over the long term. The initiatives include the promotion of area management through coordination between government, academia and the private sector.
TOKYO PORTCITY TAKESHIBA
TOKYO PORTCITY TAKESHIBA, which opened in September 2020, is a large-scale multi-purpose facility that offers approximately 200,000 ㎡ of total floor space in its office and residential towers.
Japanese version only.
The office tower was developed with the aim of transforming the Takeshiba district facing Tokyo Bay into a CREATION PORT (business port of a new era). The tower is a state-of-the-art urban smart building pursuing comfort through the utilization of real-time data. In addition to office floors, a commercial zone and Skip Terrace will also be developed to suggest a new urban workstyle where people experience water and greenery as they work.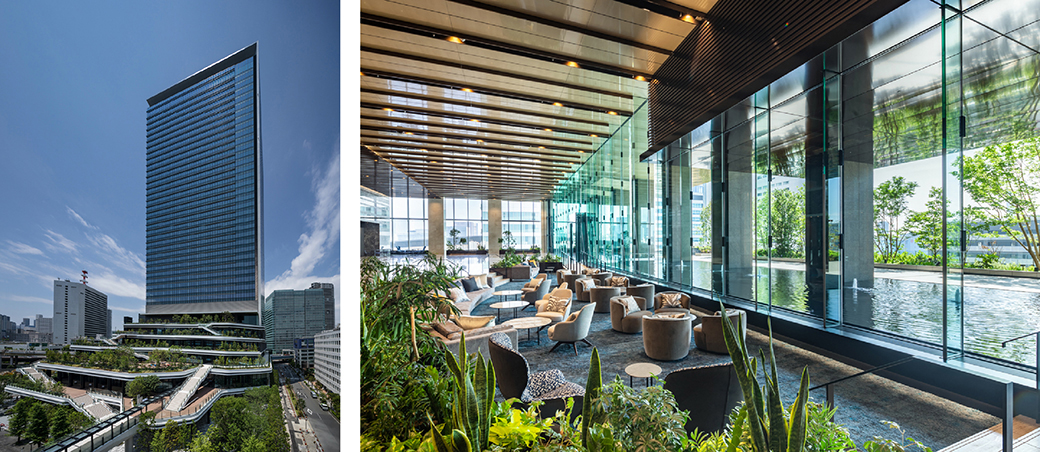 TOKYO PORTCITY TAKESHIBA The office tower
Skip Terrace, a Space for Relaxation Surrounded by Greenery
The Skip Terrace arranged in a staircase pattern employs a wide range of open spaces and greenery. The presentation of the "Eight New Views of Takeshiba" comprising the eight views of sky, bees, rice paddy, smell, vegetable garden, water, island and rain creates an environment of lush greenery, while also conveying the biodiversity initiatives underway in Japanese cities.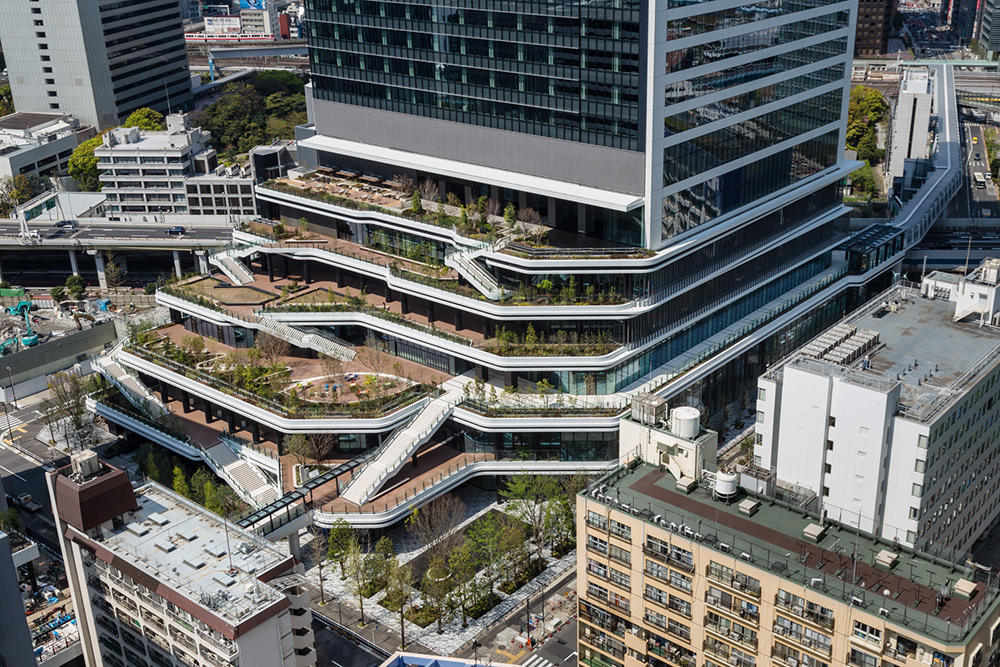 The residential tower, which comprises residences, share houses and serviced apartments, is an urban smart residence that employs cutting-edge technology to offer a comfortable living experience. The exclusive tenant app integrates a wide range of services, while facilities and services are provided to enhance "home time" in a way that caters to all styles of living. These features combine to propose a new lifestyle in which ones' workplace is close to their home.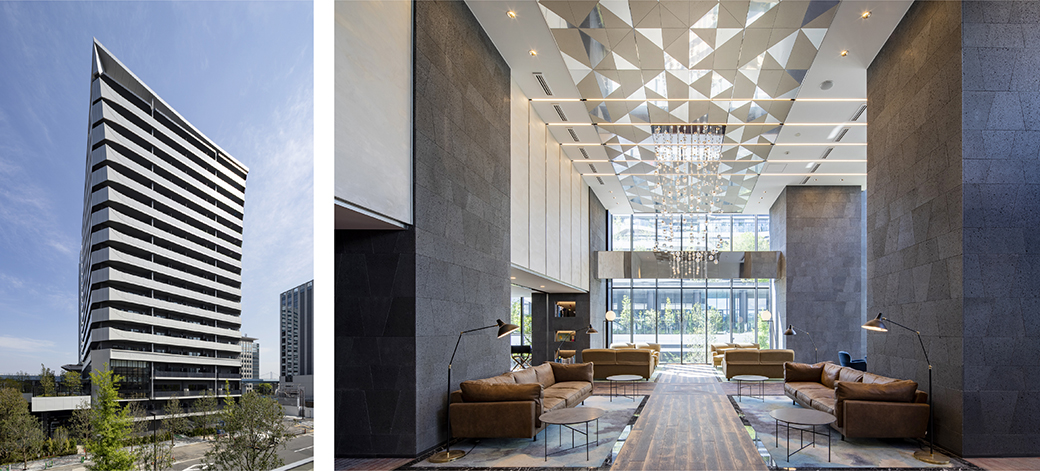 TOKYO PORTCITY TAKESHIBA The residential tower

Japanese version only.
CiP
In the Takeshiba area, we have established the Contents innovation Program (CiP) as a central body to facilitate the creation of a digital content industry base, and have been engaged in research and development, human resource development, business start-up support, and business matching.

Area Management
The scope of the urban development being carried out in the Takeshiba Area covers approximately 28 hectares of land, including the surrounding redevelopment area, the Former Shiba Rikyu Garden, and schools. We launched an area management organization and are continuing our community-based activities. We are also expanding urban development that is unique to Takeshiba through the integration of our area management activities and digital content.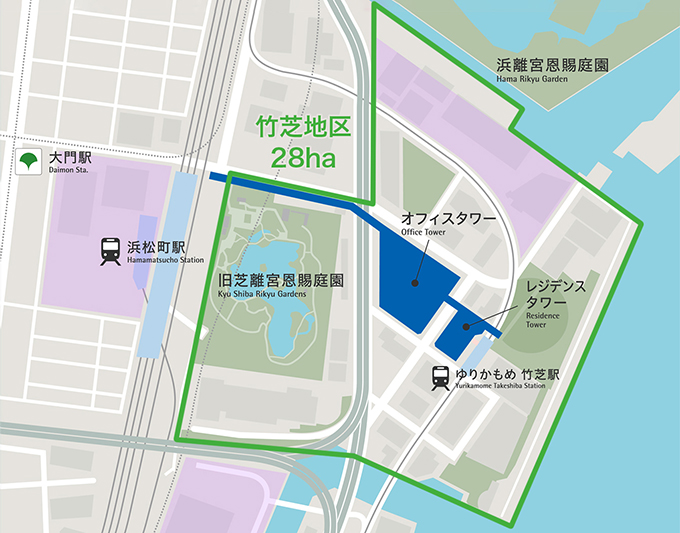 Example of Initiatives
・R&D and human resources development in the content industry

・Demonstrations of the social implementation of cutting-edge technologies

・Hosting the community event, TAKESHIBA Seaside Music & Dining

・Use of public space (Takeshiba Pier, Former Shiba Rikyu Garden)

・Use of the waterfront (Mizbering Project, revitalization of river use and river transport)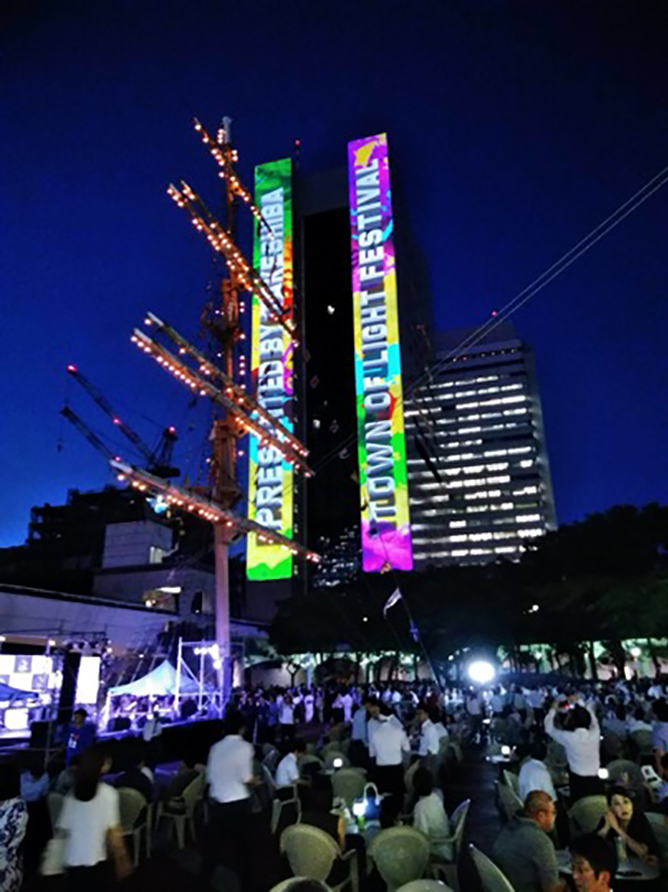 TAKESHIBA Seaside
Music & Dining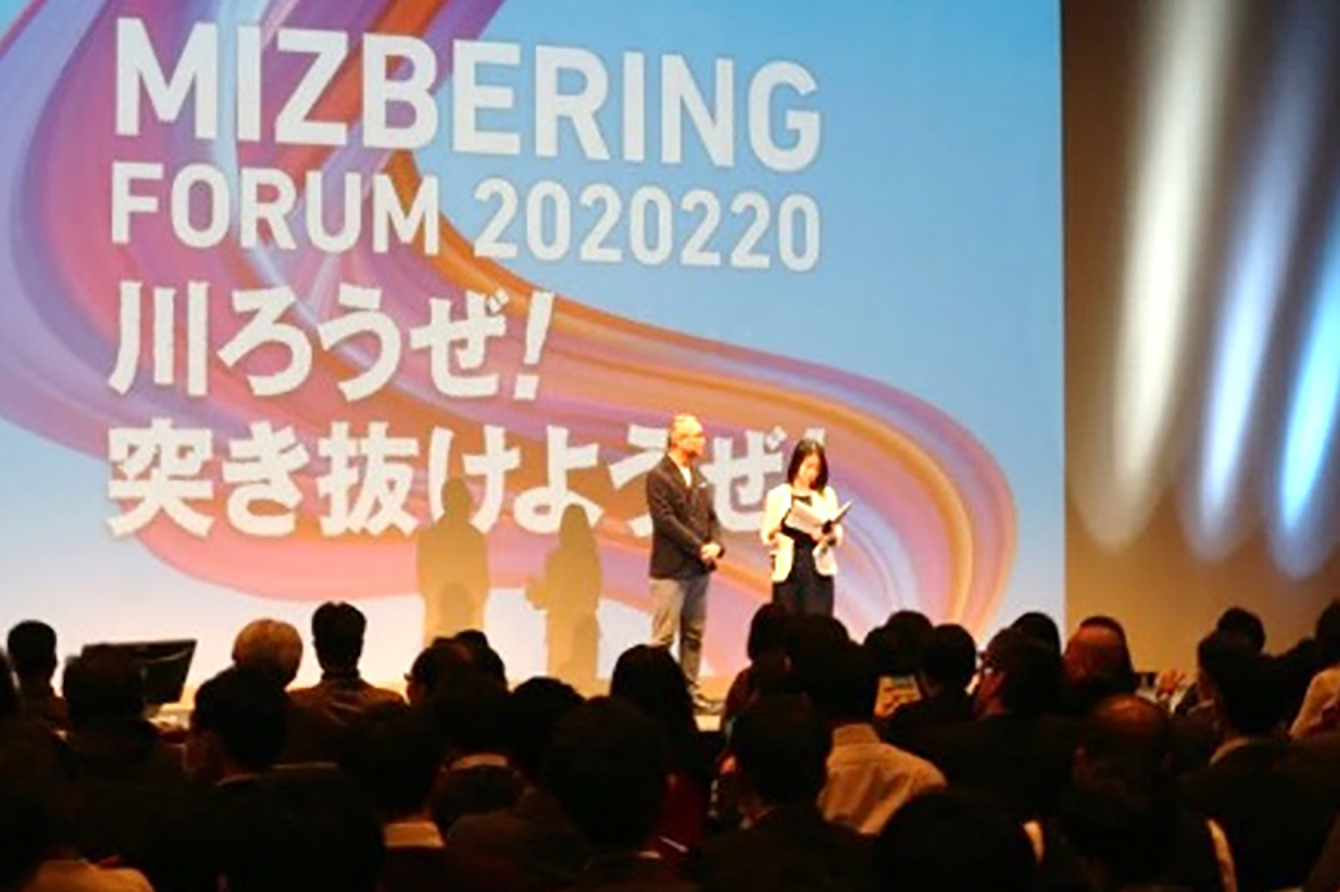 Mizbering Project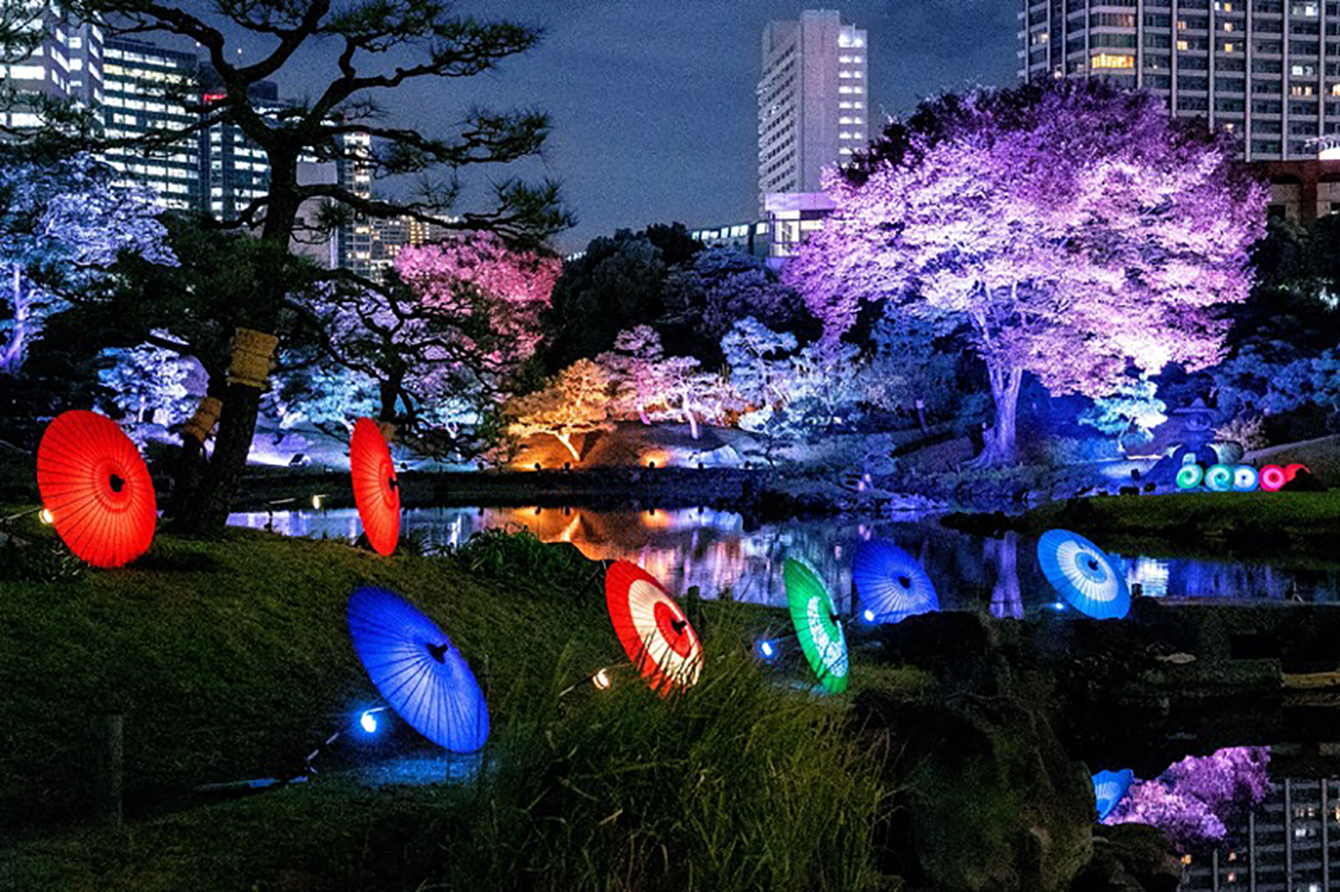 Night Light-up Event
Takeshiba Marine-Gateway Minato Conference
Working with Minato Ward to create a framework for public-private cooperation between industries, universities, and government in five working groups on public space utilization, culture and art, island promotion, smart cities, and Takeshiba District public relations. Selected as a Business Promoting the Revitalization of Cities through Public-Private Cooperation by the Ministry of Land, Infrastructure Transport and Tourism.
Smart City Initiatives
In addition to working to utilize data and build smart buildings in the Takeshiba District, we are testing a wide range of technologies, including robotics, mobility, AR (augmented reality), VR (virtual reality), 5G (fifth generation mobile communications system), drones, and more, aiming to collaboratively create a smart city that makes use of the latest technology across the entire area.

We also search for companies and organizations that wish to test the latest technology, and we are working to build a model smart city that develops the area and solves problems by having a variety of operators bring technology to the Takeshiba District.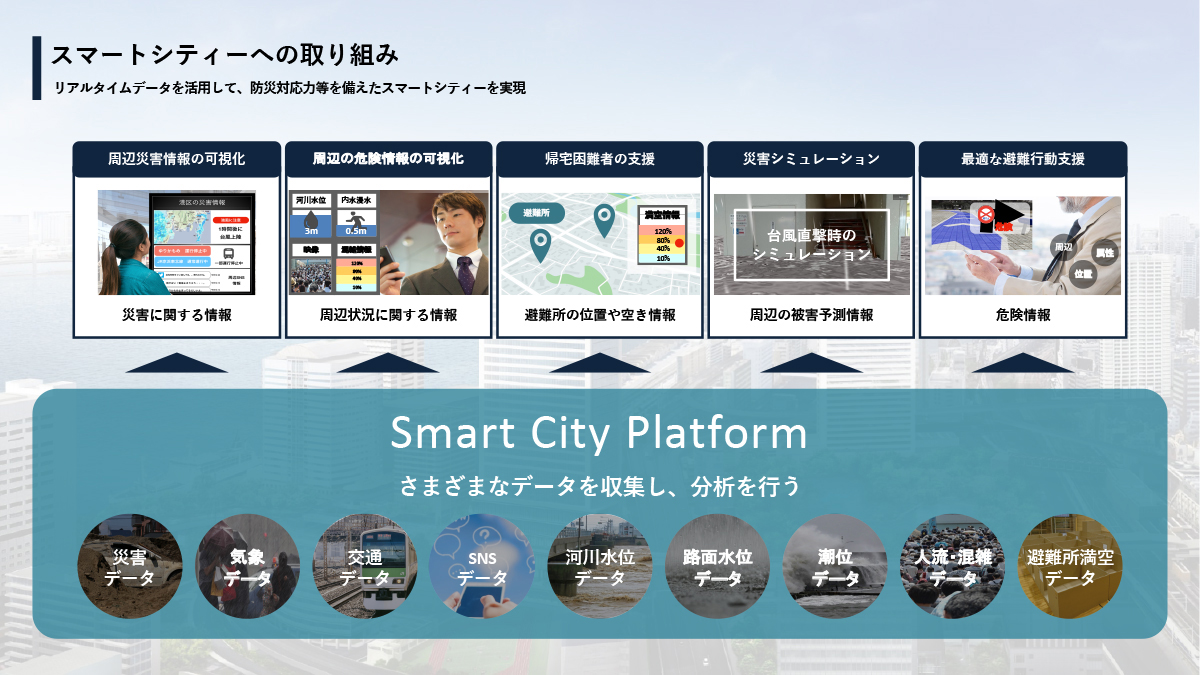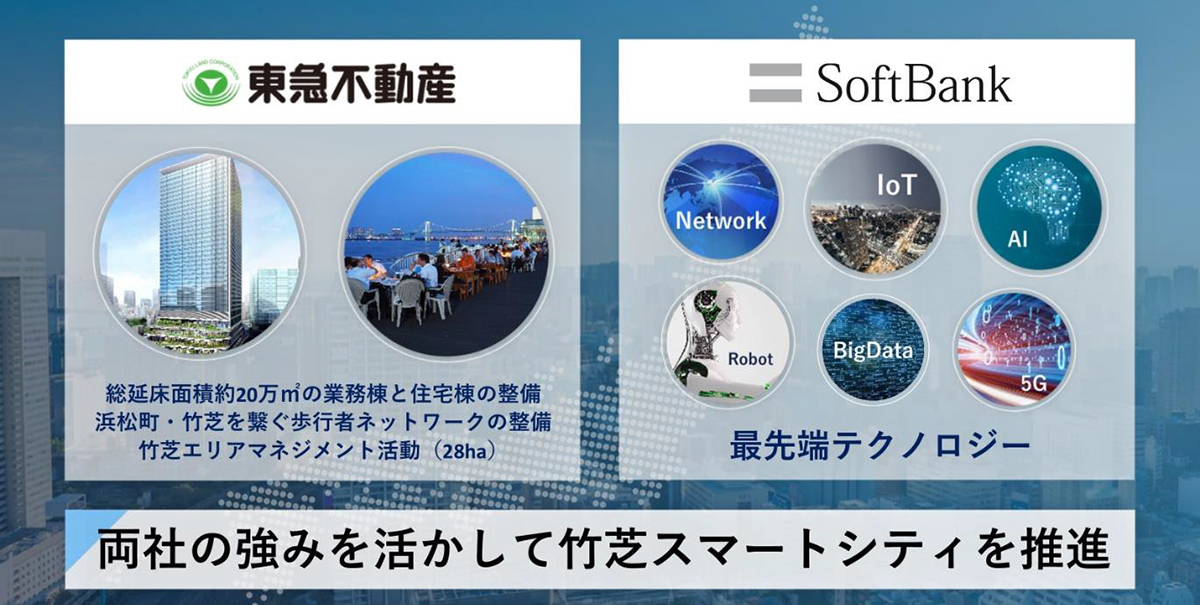 Japanese version only.