Sustainability
We have positioned non-financial initiatives as important business issues and are progressing in our business activities based on the Tokyu Fudosan Holdings Group sustainability vision in order to realize sustainable growth and long-term increases in corporate value.
Sustainability Vision
We solve issues in the society through our business activities and work with
stakeholders to realize a sustainable society and growth.
Sustainability Policy
We strive for environmental and economic harmony
through our business activities.
We endeavor to collaborate properly with stakeholders
and maintain and strengthen relationships with them.
We pursue sound and highly transparent management
and actively disclose sustainability information.
SDGs that the Group is Working on
For a Sustainable Society and Growth Starting with SDGs
TOKYU LAND CORPORATION's Four Businesses
Urban Development

Residential

Wellness

Overseas Businesses
TOKYU LAND CORPORATION's
Main Initiatives
Initiatives in the Greater Shibuya Area
In the greater Shibuya area centered around Shibuya Station, we after pursuing urban development that combines infrastructure and services while making use of the area's diversity and are promoting the Greater Shibuya Area Concept that increases the value of the entire area over the long-term.
Example of Initiatives
・Creating large-scale office buildings, which are rare in Shibuya (SHIBUYA SOLASTA)

・Improving transportation and accessibility around Shibuya Station (SHIBUYA FUKURAS)

・Building a bus terminal and local freight handling site (SHIBUYA FUKURAS)

・Creating disaster-resistant urban functions (Shibuya Sakuragaoka Block Redevelopment Plan)

・Shibuya Startup 100 and other startup support

・Area management in participation and cooperation with local activities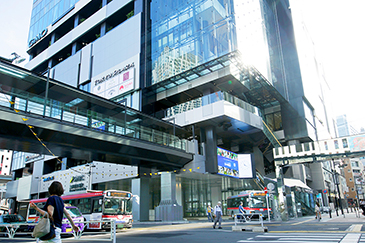 Improving transportation and accessibility around Shibuya Station
SHIBUYA FUKURAS Bus Terminal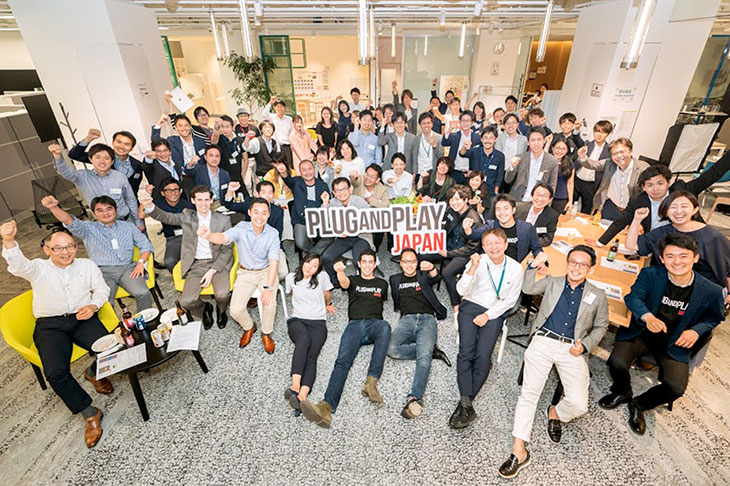 Incubation Facility Connecting Shibuya to the World
Plug and Play Shibuya powered by TOKYU LAND CORPORATION
Initiatives in the Takeshiba Area
In the Takeshiba Area, an ocean and air gateway, we are involved in the revitalization of the surrounding area through area management and we are promoting the creation of an international business hub utilizing land owned by the Tokyo Metropolitan Government.
Example of Initiatives
・Joint development of a smart city together with the SoftBank Corporation (TOKYO PORTCITY TAKESHIBA)

・Building of a pedestrian deck connecting Hamamatsucho Station with Takeshiba Station

・Biodiversity conservation initiatives at Skip Terrace

・Creating new businesses in collaboration with Contents innovation Program (CiP)

・Area management through Takeshiba Area Management and Takeshiba Machikyo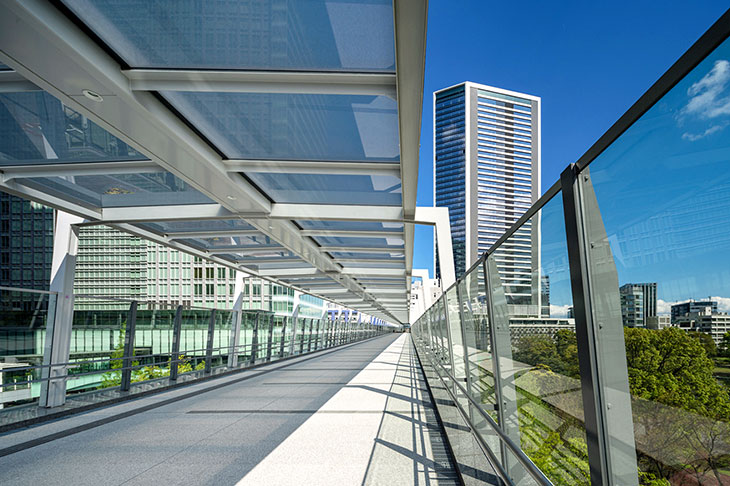 Pedestrian deck connecting Hamamatsucho Station
with Takeshiba Station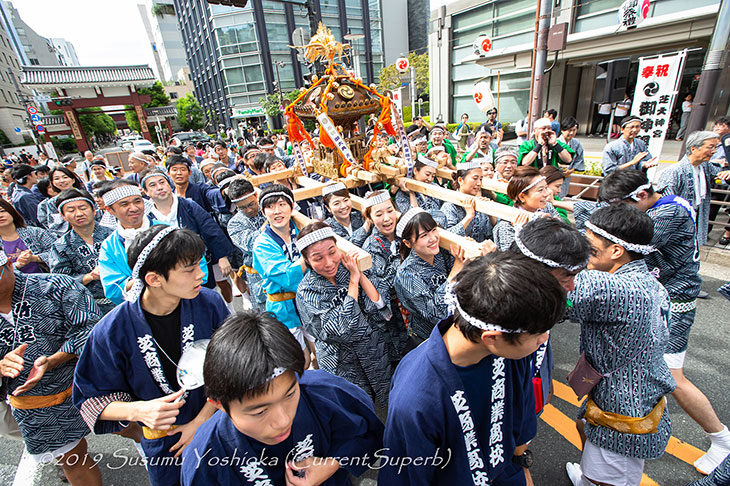 Local Portable Shrine Restored for the First Time in 30 Years
Renewable Energy Business Initiatives
Aiming for a decarbonized society, development of regional economies, and improvements in the ratio of power self-sufficiency in Japan, we are developing our Renewable Energy Business across the country, including with solar and wind power generation.
Example of Initiatives
・ A total of 81 power generation projects with a rated capacity of 1,311 MW (as of April 2022)

・Development of power plants in collaboration with our resort and logistics facility businesses

・Launching of the ReENE brand for our Renewable Energy Business

・Establishing ReENE Co., Ltd. to expand renewable energy

・Start of an initiative to build a local micro-grid in Matsumae Town in Hokkaido

・Establishing the Renewable Energy Association for Sustainable Power supply (REASP) to implement policy suggestions

・Establishing The Association for Reciprocal Revitalization of Renewable energy and Region (FOURE) to work towards a decarbonized society together with communities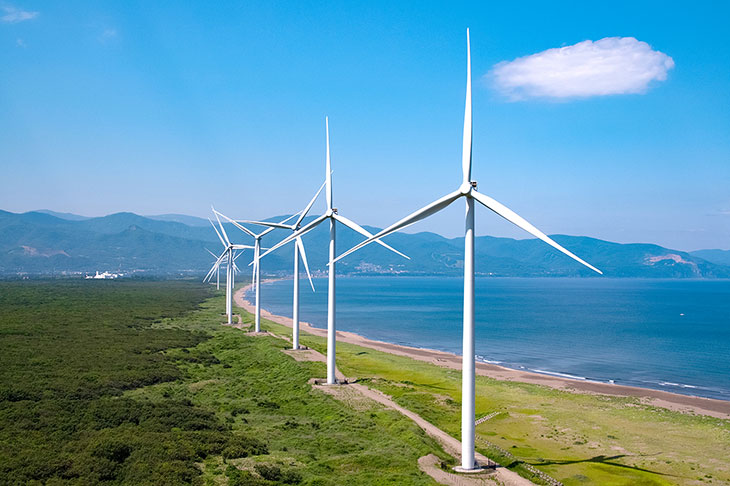 ReENE Zenibako Wind Power Plant
(Otaru City, Hokkaido)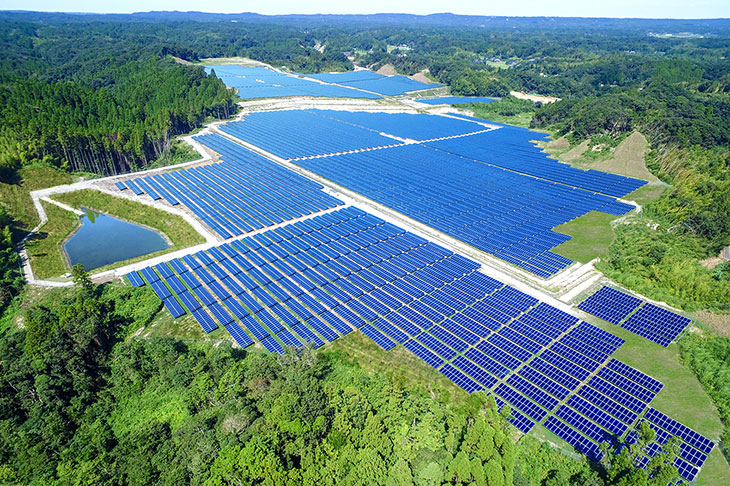 ReENE Chonan Solar Power Plant
(Chosei District, Chiba Prefecture)
Achieving the RE100 International Initiative by 2022
TOKYU LAND CORPORATION was the first in the real estate industry* to join the RE100 international initiative, which aims for the use of 100% renewable energy for all energy used in business activities. In February 2021, we announced that we would make all energy used in business activities 100% renewable by 2022, well ahead of our initial scheduled goal of 2050. In April 2021, we switched to renewable energy use for 17 facilities, including SHIBUYA SOLASTA, our own offices, and other office buildings and commercial facilities in the greater Shibuya area.
*Based on industrial classifications of companies listed on the first section of the Tokyo Stock Exchange

Tokyu Fudosan Holdings Group's Initiatives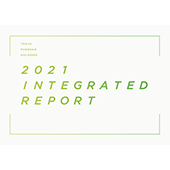 Tokyu Fudosan Holdings
2021 Integrated Report