Airport Concessions
The Tokyu Group is actively engaged in the airport concessions business that involves outsourcing the operation of state-managed airports to the private sector. We are a participating member in the consortium consigned to operate Sendai Airport, the first project involving the privatization of a state-managed airport.
Sendai Airport: The first operational consignment of a state-managed airport
In July 2016, Sendai International Airport Co., Ltd., established by seven companies including Tokyu Corporation and TOKYU LAND CORPORATION, began operating Sendai Airport. This represented the first privatization (by concession) of a state-managed airport in Japan. We intend to help revitalize the local economy by pooling strengths from both inside and outside the Tokyu Group and working with the local community to increase the number of visitors to the Tohoku area.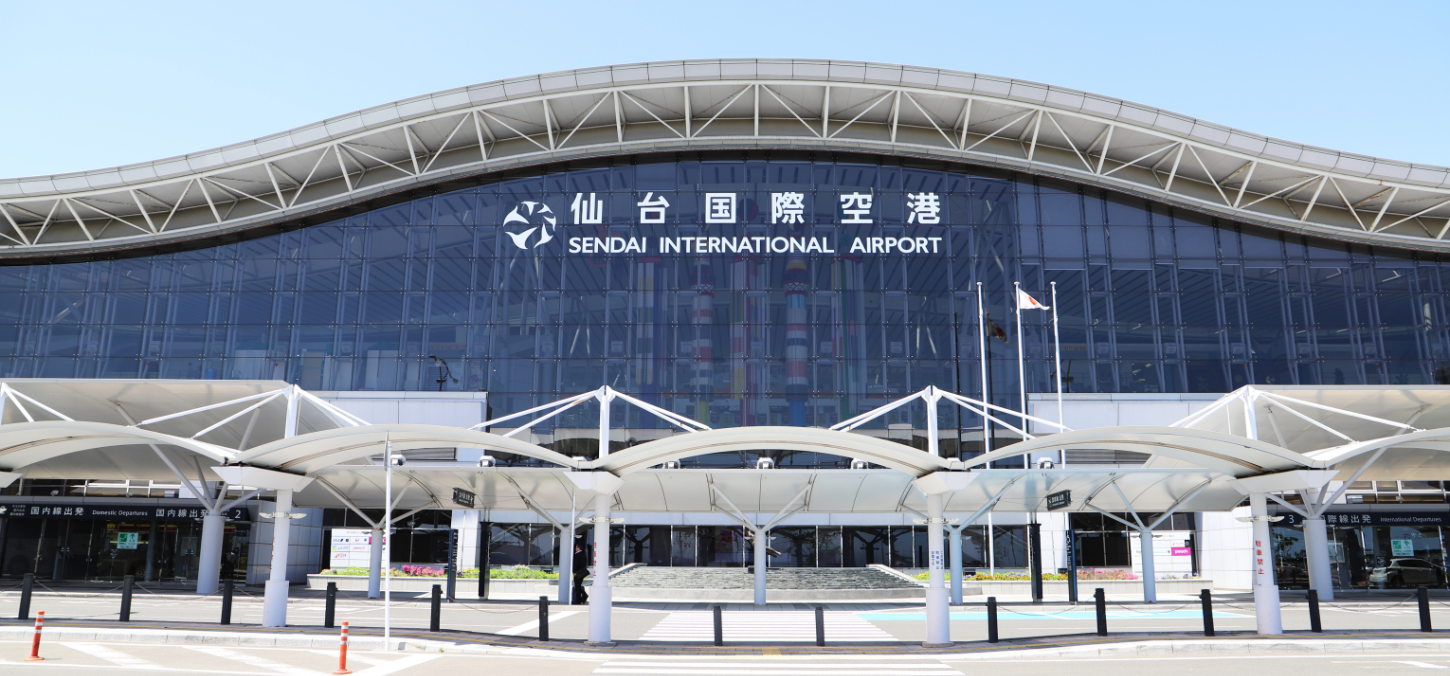 Operations system
Tokyu Corporation, Maeda Corporation, Toyota Tsusho Corporation, TOKYU LAND CORPORATION, Tokyu Agency Inc., Tokyu Construction, and TOKYU COMMUNITY CORP. invested in the project. We will continue to cooperate with the local government and business community on activities to attract airlines and promote their greater use.
Improving and renewing commercial operations
We leverage our expertise in the operation of commercial facilities to improve the product ranges offered in directly managed stores (more Tohoku products) and review the airport's commercial tenants. The arrivals floor on the first floor of the airport was renovated, and we have worked to attract cafes, expand information functions, install symbols, and set up running stations for encouraging exercise around the airport area.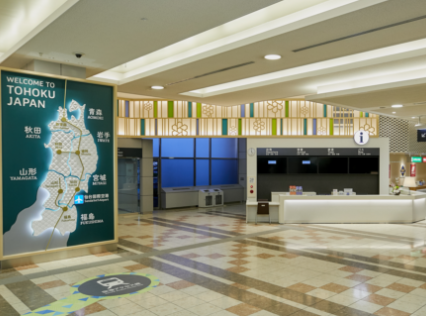 Improving airport convenience
We are strengthening tourist information functions, attracting WiFi equipment rental stores and massage shops, and reviewing signage plans. We are also working to encourage visits by the general public by expanding events and creating free observation decks.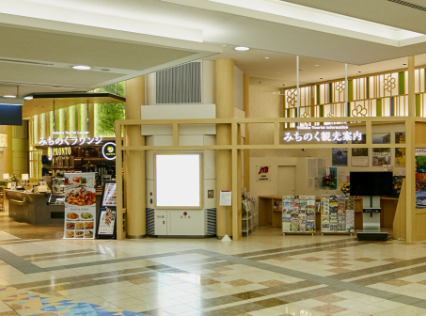 Increasing passenger numbers
The number of domestic passengers using the airport reached record levels for three years in a row from fiscal 2017 to fiscal 2019. We also captured inbound demand for international flights, primarily on Taiwan routes, resulting in a more than doubling of passenger numbers in fiscal 2019 compared to pre-privatization levels.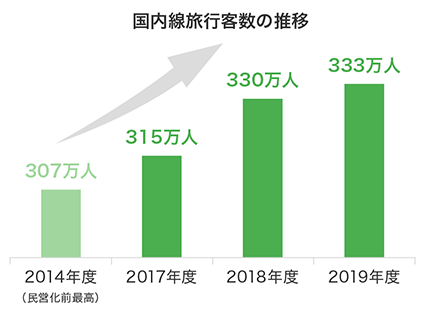 Contributing to the local community
Holding community events
We hold local interaction events each month on the Center Plaza Stage on the first floor of the Terminal Building. The 2019 Sky Day Sendai Airport Festival was held in October 2019 (some events have been temporarily cancelled due to COVID-19).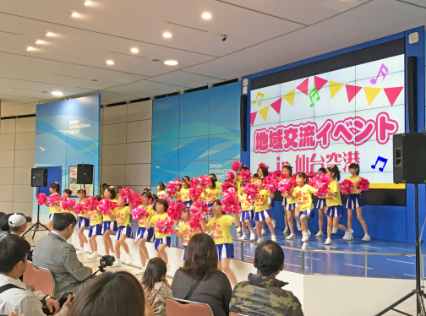 Other initiatives
We are actively involved in various initiatives designed not only to please passengers but also local people, such as attracting popular local shops and restaurants where you can sample local Tohoku ingredients.